Regular price
Sale price
$14.00 USD
Unit price
per
Sale
Sold out
Share
Light in the Loafers Linocut Print
A handmade, original, open edition linocut print entitled, "Light in the Loafers." This simple bold print features a jaunty pair of loafers lightly resting on a pillow of cloud surrounded by a two banners with the text "Light in the Loafers." Historically, the phrase "Light in the Loafers" was used as a covert way to identify another member of the LGBTQ+ community. 

This original, open edition linocut print, entitled "Light in the Loafers," features a whimsical depiction of a pair of loafers resting lightly on a cloud, framed by banners with the idiom. Historically, "Light in the Loafers" originated as a covert term within the LGBTQ+ community, used as a subtle way to identify fellow members during times when open expression of queerness was met with significant societal challenges.
Over time, the phrase has evolved in its use and interpretation. While initially serving as a discreet signal among members of the LGBTQ+ community, it was later adopted and sometimes used pejoratively by those outside the community. Despite this, the LGBTQ+ community has often reclaimed such terms, stripping them of their derogatory intent and transforming them into symbols of pride and resilience. This print captures the duality of the term – a nod to its past as a discreet signal and its present status as an emblem of resilience and self-acceptance in the LGBTQ+ community.
The linocut is hand printed using Speedball Professional Block Printing Ink (Black) on beautiful Strathmore 150gsm printmaking paper.
Each print is signed and dated in pencil by Eric Van Giessen. This is an open edition print and as such does not include edition numeration.
Every step in the process of making the linocut, from designing and drawing, to carving and printing, is done entirely by hand by me. This means that every print in the edition is absolutely unique and may vary ever so slightly from the illustration. These differences and imperfections are not flaws, but rather an inevitable outcome of the handmade process.
All prints are dispatched within 3 business days in a board-backed (acid-free), protective cellophane sleeve, ready to frame or give as a gift. They are then carefully packed in a rigid mailer and dispatched via Canada Post. Standard lettermail and tracked shipping options are available and may be selected at checkout. 
Image: 95 x 140 mm (3.75 x 5.5") approx.
Paper: 127 x 178mm (5x7") approx.
View full details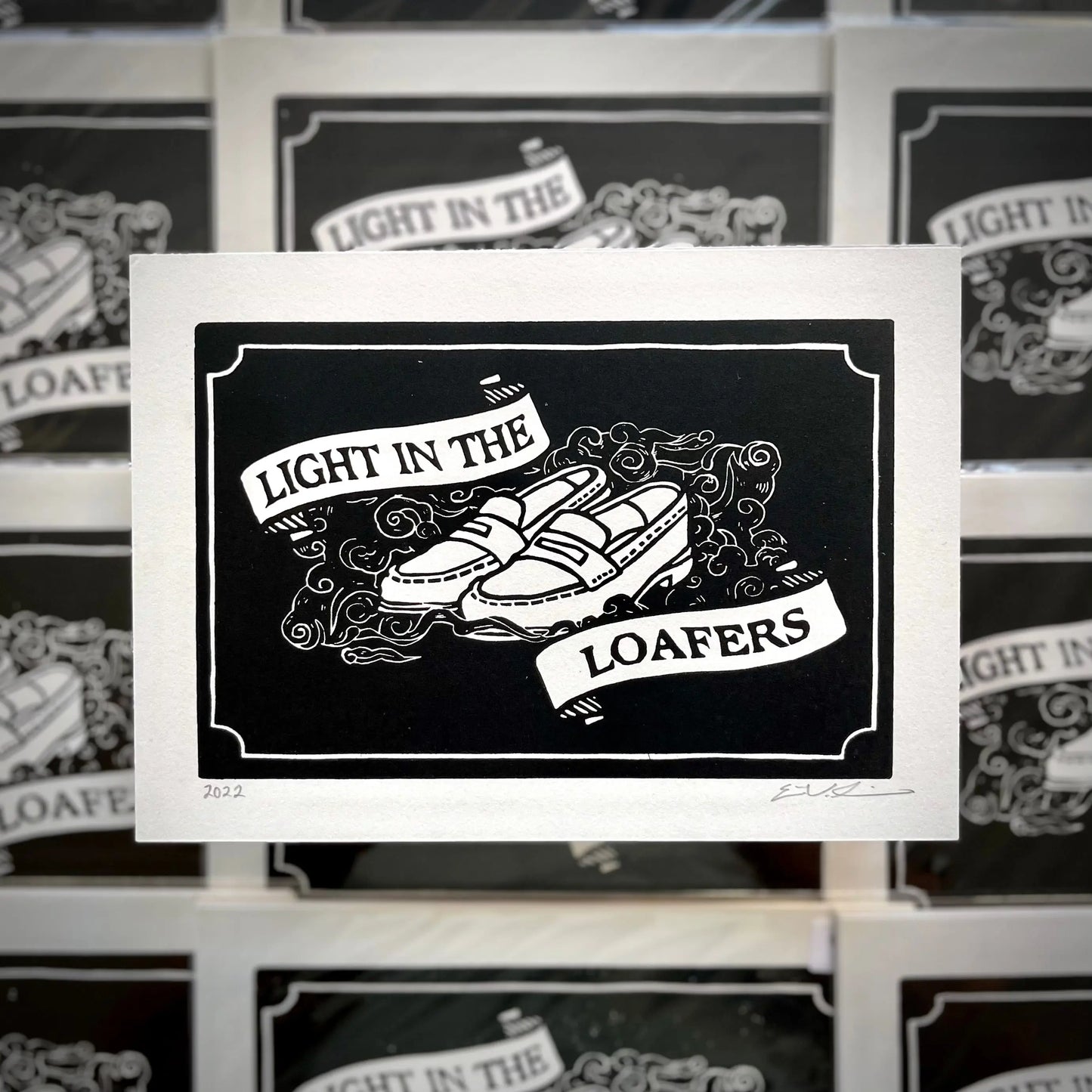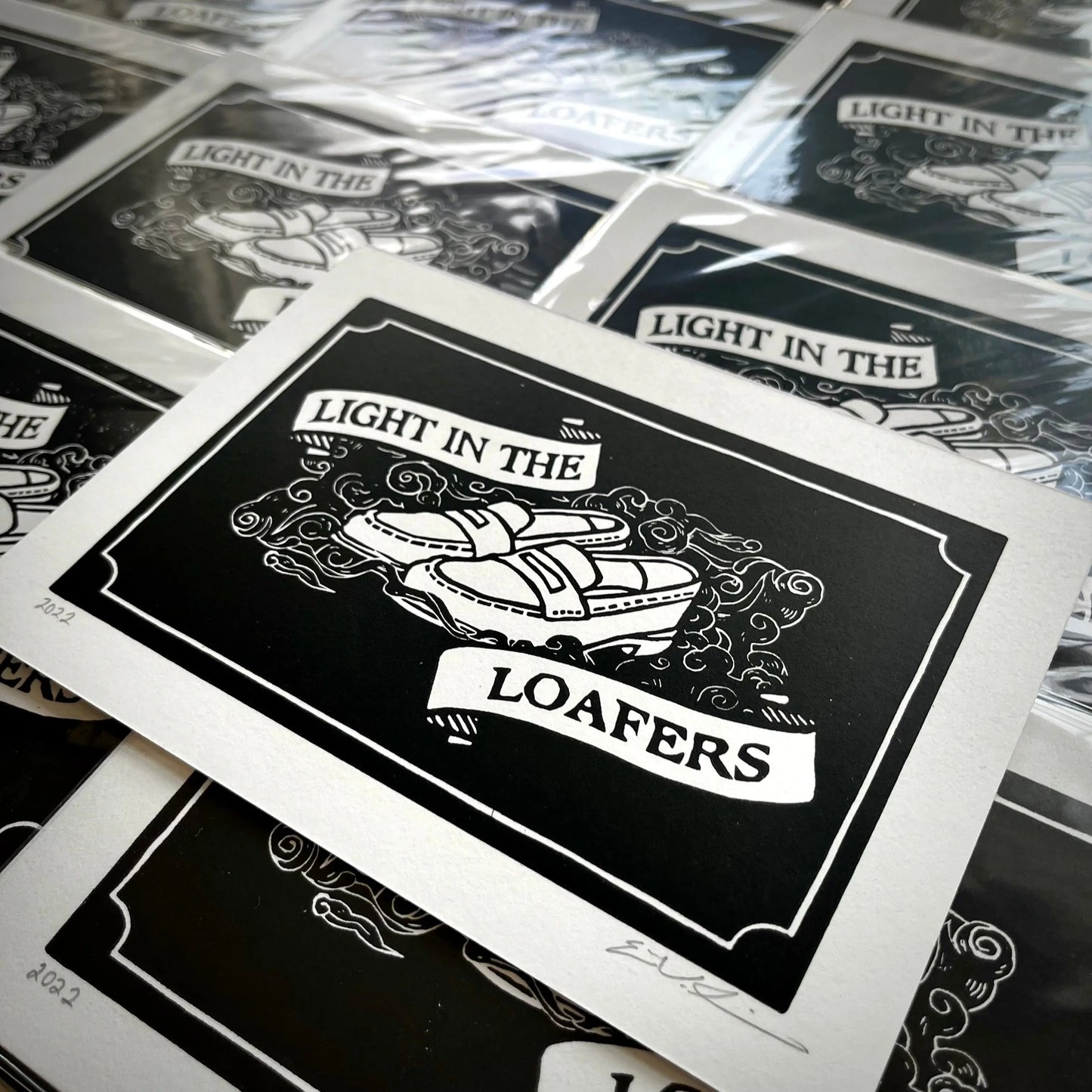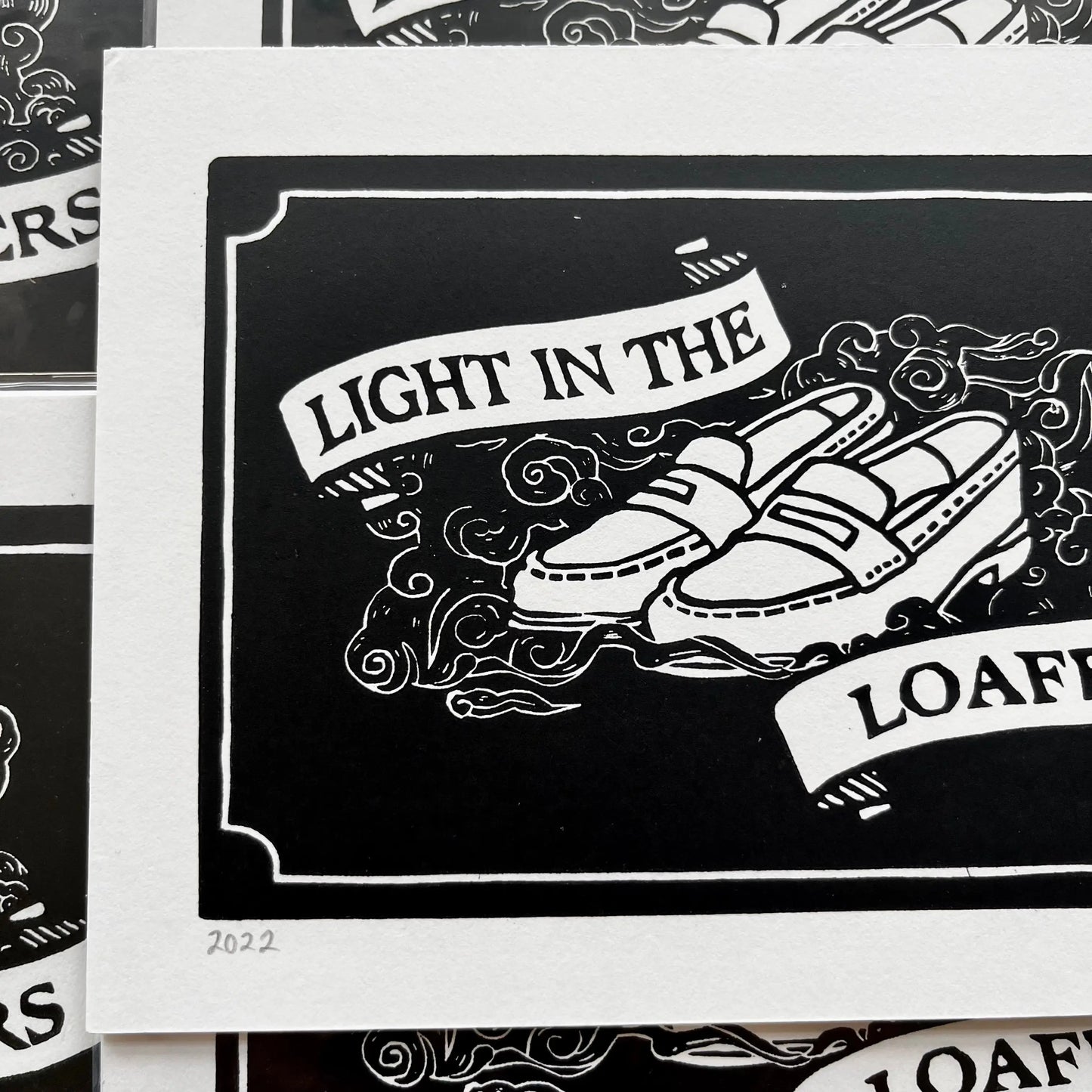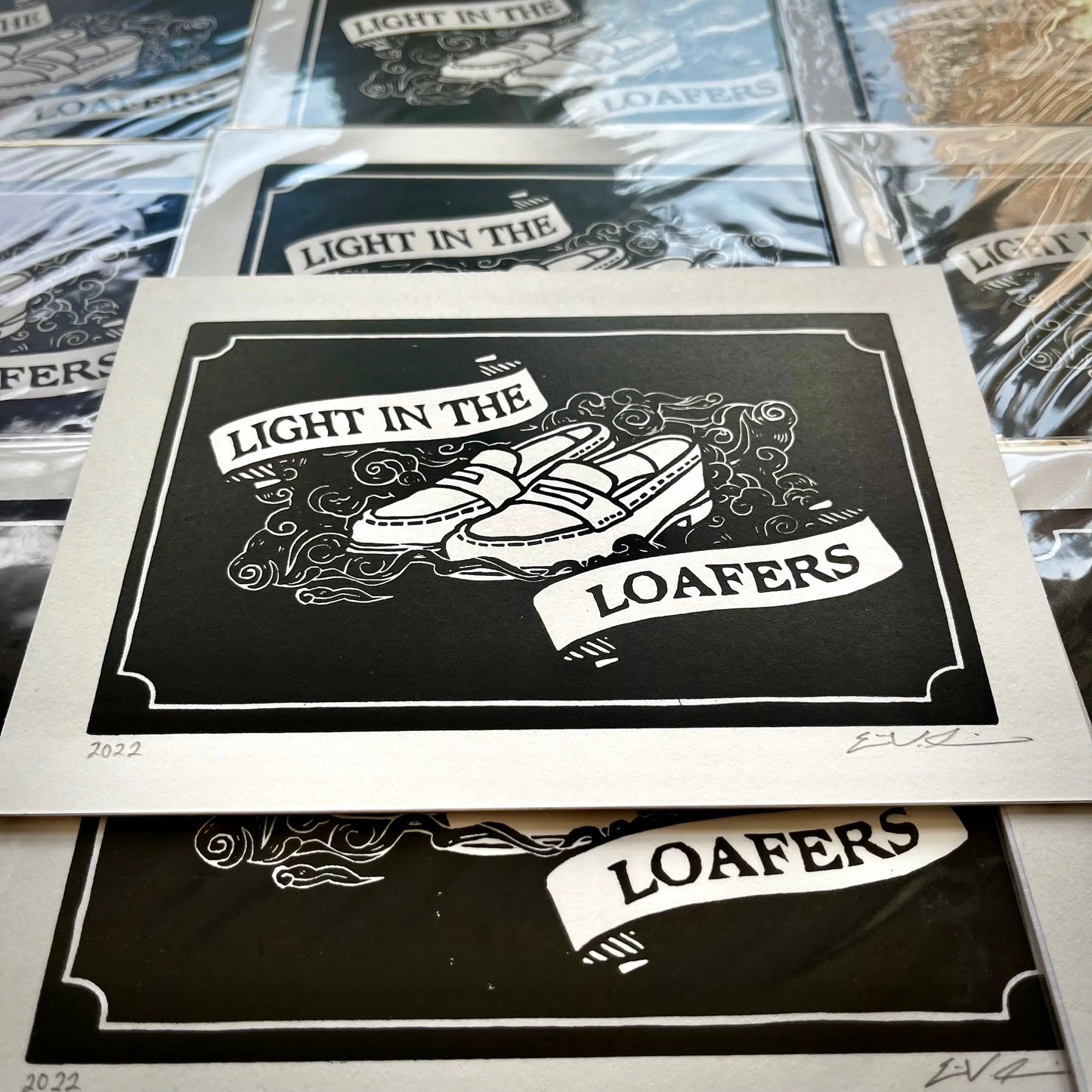 Shipping

Shipping is free for orders over $149 CAD to the USA and Canada. Orders can take up to 7 business days to process and normal shipping times are between 2-10 business days (or faster!). If you do not receive your package within that time period please contact me.

International Shipping rates (10-30 business days) are between $12-$50.

Returns

Due to the collective nature of art and art products, we do not accept refunds, returns or exchanges unless the item you have received is damaged.

If you receive a defective item, please contact us or call 519-496-0763 with details of the product and the damage. We may ask for photos in order to assess the damage.

Upon fully examining your claim, we will notify you as to whether you are entitled to a refund or a replacement as a result of the damage. If you are entitled to a replacement or refund, we will replace the product or refund the purchase price, using the original method of payment.